Sponsor a Wild Animal
Do you want to save one of these sensational animals from extinction? If so, sponsor one of our key species and you will be doing exactly that. Moreover It is not expensive to do. You will also feel that you are not a bystander, but are pitching in and making a difference. Most sponsors can then congratulate themselves that they have helped the world to become a better place.
Once one of these beautiful animals has becomes extinct, it will have disappeared for ever. There is no second chance for these species to survive, or for us to help them, as extinction is forever. Join us and be part of our active group of workers, friends and supporters in a charity where everyone is a volunteer.
To sponsor a wild animal, click on an image of your choice below for sponsorship details where you will find a form to be completed and sent to us.* If you prefer, you can print off the coupon, send it to us at the registered office and either pay online with the Paypal button, or send us a cheque with your completed form.
Depending on how much you wish to give every month (or its annual equivalent), you have a choice out of two animals for each amount. The amounts range from £3.00 to £30.00 per month.
| | | | | |
| --- | --- | --- | --- | --- |
| | | | | |
| £3.00 per month | £5.00 per month | £10.00 per month | £20.00 per month | £30.00 per month |
FES
I've promoted the causes of these animals at the Houses of Parliament, the EU Parliament, and with some United Nation's organisations. My work has only just begun as I feel that many animals are staring down the barrel of extinction every day. We can all make a difference!
Andy Mydellton FLS.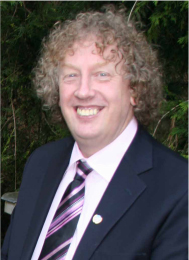 Chairman & Environment Concern Adviser to UNESCO ASPnet
Plant a Tree in the Himalayan Rain Forest
Become part of our Himalayan Rain Forest project by sponsoring a tree. Click on the image to take you to the Himrain page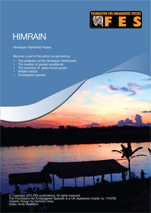 * The sponsorship forms require Adobe Reader or a suitable PDF reader. If for some reason your computer does not allow this, please send us an email telling us the animal you have chosen and use the 'Donate' button to make a payment.