Projects
We have a number of ongoing projects which you can access by clicking on the heading.
Nestboxes
NESTBOXES
Eco-friendly and ethically sound nest-boxes
Nest-boxes made by the Foundation for Endangered Species are all eco-friendly and have been hand-made with high ethical standards. As conservationists, we feel that these principles are extremely important. This is why FES has led nestbox building breaks and keeps a stock of most types of bird boxes.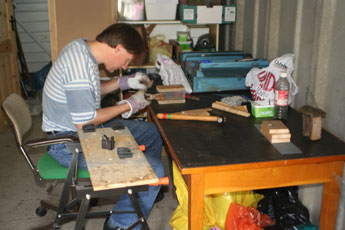 Handmade nest-boxes from FES
Many cheap nest-boxes available from commercial retailers have used unethical practices. Moreover many have been found to be coated with decorative but poisonous wood paint. FES nest-boxes may not be as tidy or as eye catching as those produced commercially by mass manufacturing processes - although they are much more environmentally and ethically attractive!
FES makes all of their new nest-boxes by hand, either from recycled wood or off-cuts. Furthermore they have always used untreated wood with few exceptions.
The production of FES nest-boxes is labour intensive and more time consuming, as it rarely involves the use of power tools. All of the money raised by sales to fund FES conservation activities.
Birds that use nest-boxes often prefer used but clean boxes. FES has renovated nest-boxes that have been given to us or handed in at recycling sites because they have proved to be successful. It is the opposite of have a spanking new box that may not be as effective in the garden. Furthermore FES bird feeders, animal boxes and houses are also made in the same eco-friendly ways.
Nest-Box Siting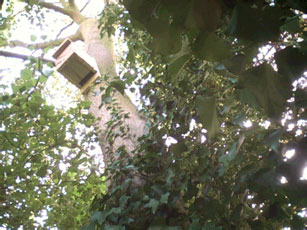 The siting of a nest-box is all-important too. The correct position for a nest-box varies according to the particular bird for whose use it is intended. So too are batboxes as well as other animal houses. The position of a box or house will often determine whether it is used or not.
The Foundation for Endangered Species offers a specialised nest-box siting and installation service, at a cost depending on the availability of volunteers and where the site is.
Quotes will be given for bird seeders, nest-boxes, animal boxes or houses as well as for our siting service. Please contact us for further information by using the Contacts Page.
If you would like to to submit your details and any comments please use the Contact Us page