Projects
We have a number of ongoing projects which you can access by clicking on the heading.
Wildlife Gardens
Reserve Warden at Uxbridge Alderglade.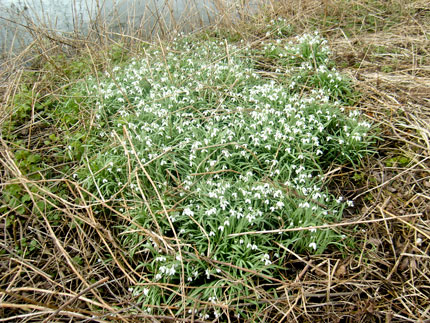 The Uxbridge Alderglade
Andy has been the reserve warden for many years at the Uxbridge Alderglade, the remains of an old railway on the borders of Buckinghamshire and Middlesex, adjacent to the River Frays. On its other boundary there is a stream which has interesting wildlife which complements the scrub in the central avenue. This seems unhospitable in winter, but don't be fooled by it! For botanists, there are many species of trees in the reserve, with bushes and plants living in the undergrowth and on the sides of the bank. This is home for many birds including waterfowl, garden and field birds as well as birds of prey. Mammals include fox, badger, brown rat, water vole, shrews and mice amongst others. Amphibians and reptiles include frogs, toads, grass snakes and many which need identifying.